The Heumann Perspective Podcast
The host, Judy Heumann, is an internationally recognized bad-ass disability activist, in conversation with disabled changemakers and their allies.
The Accessible Stall
The Accessible Stall is a disability podcast hosted by Kyle Khachadurian and Emily Ladau that keeps it real about issues within the disability community.
lABLEd
lABLEd is an independent podcast hosted by two 30-something disabled women, Alice and Lucy. They give disabled guests a platform to talk about their personal experiences of disability, chronic illness, and health differences.
Access All (a BBC Radio program)
Weekly podcast about mental health, wellbeing and disabled people. Life stories and solutions with a friendly touch – for listeners around the world. Presented by Nikki Fox.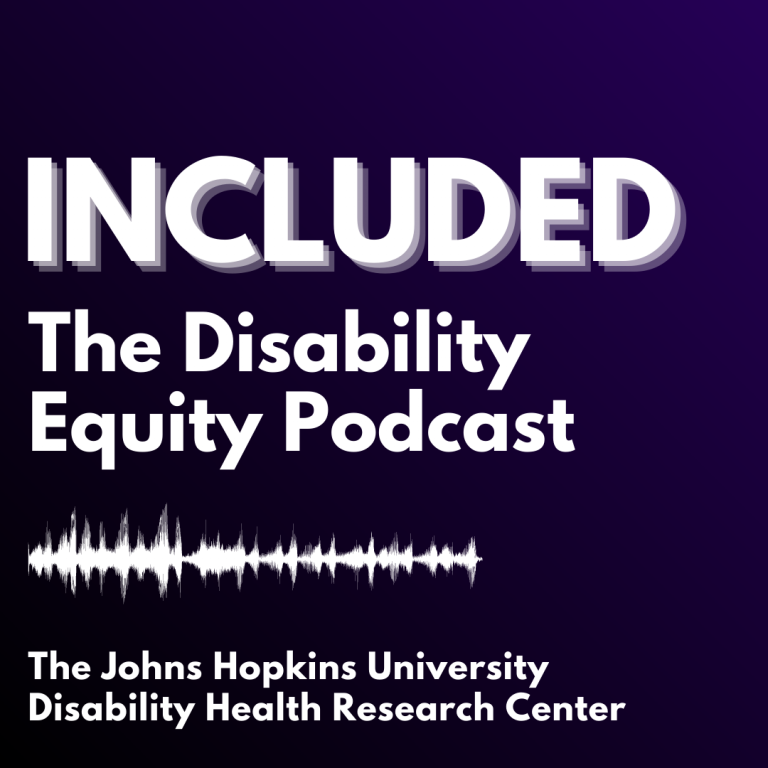 Included: The Disability Equity Podcast
A podcast from the Johns Hopkins University Disability Health Research Center that challenges stereotypes of disability by sharing stories, data, and news. Hosted by Dr. Bonnielin Swenor and Dr. Nicholas Reed, they delve deep into issues of disability equity.
Disability After Dark
Disability Awareness Consultant, Andrew Garza, hosts a podcast that looks at disability stories. It's like sitting down with a really close friend to have real conversations about disability, sexuality and everything else about the disability experience that we don't talk about; the things about being disabled we keep in the dark.